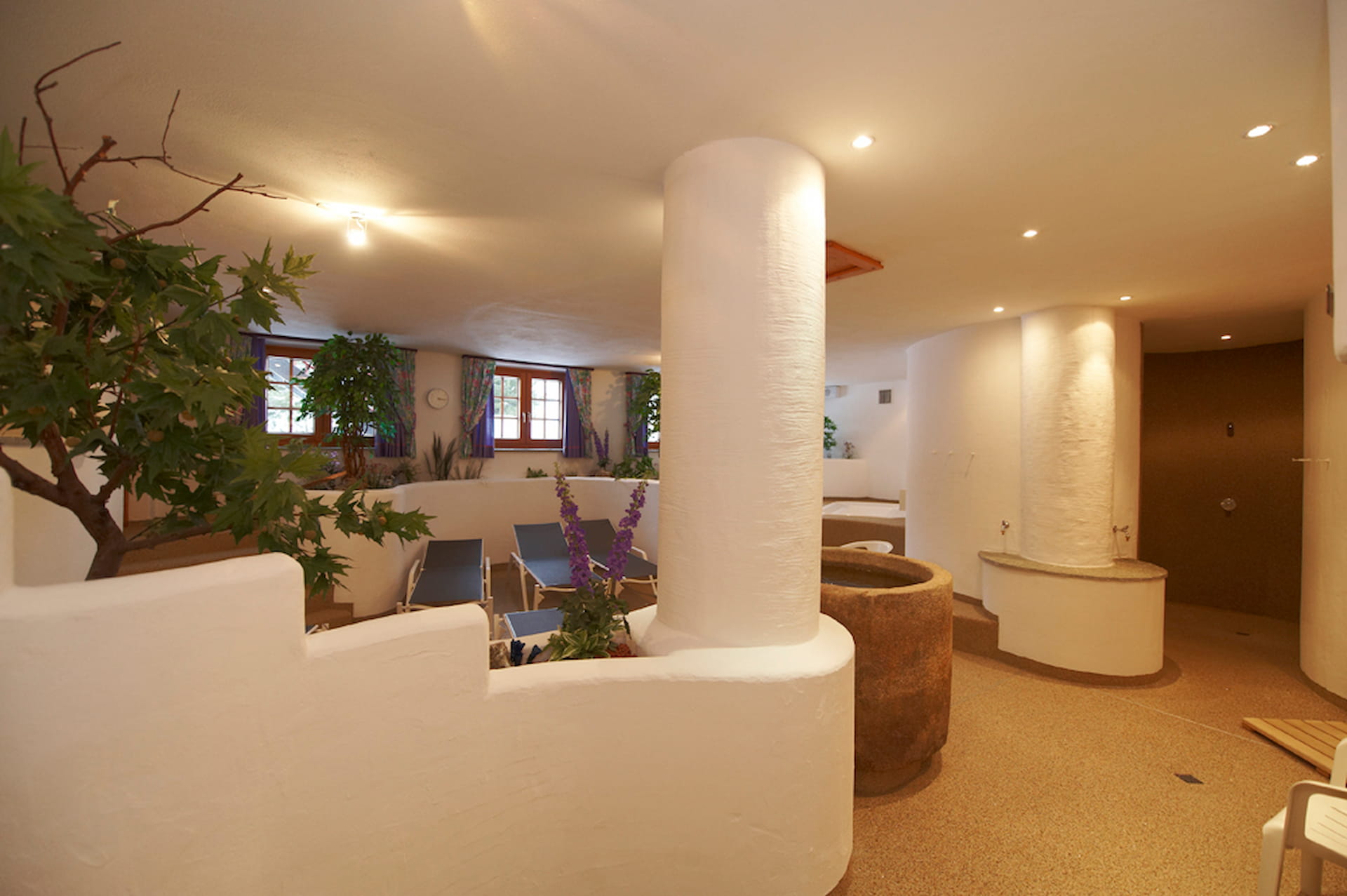 Relaxation, sauna and massage
If you do sport all day, you deserve to relax. Lean back and relax, review the day and feel the anticipation for the next day of your vacation. The cozy feeling of warmth, wood and moisture.
A sauna session is beneficial and can work wonders for tiredness, fatigue and tension.
Relaxation and recreation
Taking a sauna is not only a pleasure, but also offers numerous health benefits. The heat and the alternation between hot and cold stimulate blood circulation and strengthen the immune system. Sauna sessions can also help to relieve muscle pain, relax the muscles and promote healthy skin.
Mental relaxation is another important aspect of sauna bathing. In the tranquillity of the sauna, guests can leave the stress of everyday life behind, find inner peace and clear their minds. The combination of physical and mental relaxation makes the sauna a holistic relaxation experience.
A small oasis of relaxation
Finnish sauna (90°C)
Steam sauna (60°C)
Massage
Tea bar
Relaxation area
Opening hours sauna area
Sunday to Friday: 3 p.m. to 7.30 p.m.
The sauna is closed on Saturdays due to disinfection.
Admission for children aged 12 and over
Massages not only offer relaxation, but also contribute to health. The soothing touch of the masseurs promotes blood circulation, relieves tension and helps to reduce stress hormones in the body.
The relaxation achieved during a massage has a positive effect on the nervous system and contributes to mental calm. Massages can also increase mobility, relieve pain and improve general well-being.
Ask about our massage offers
Arrange your massage appointment now, preferably directly when you book.