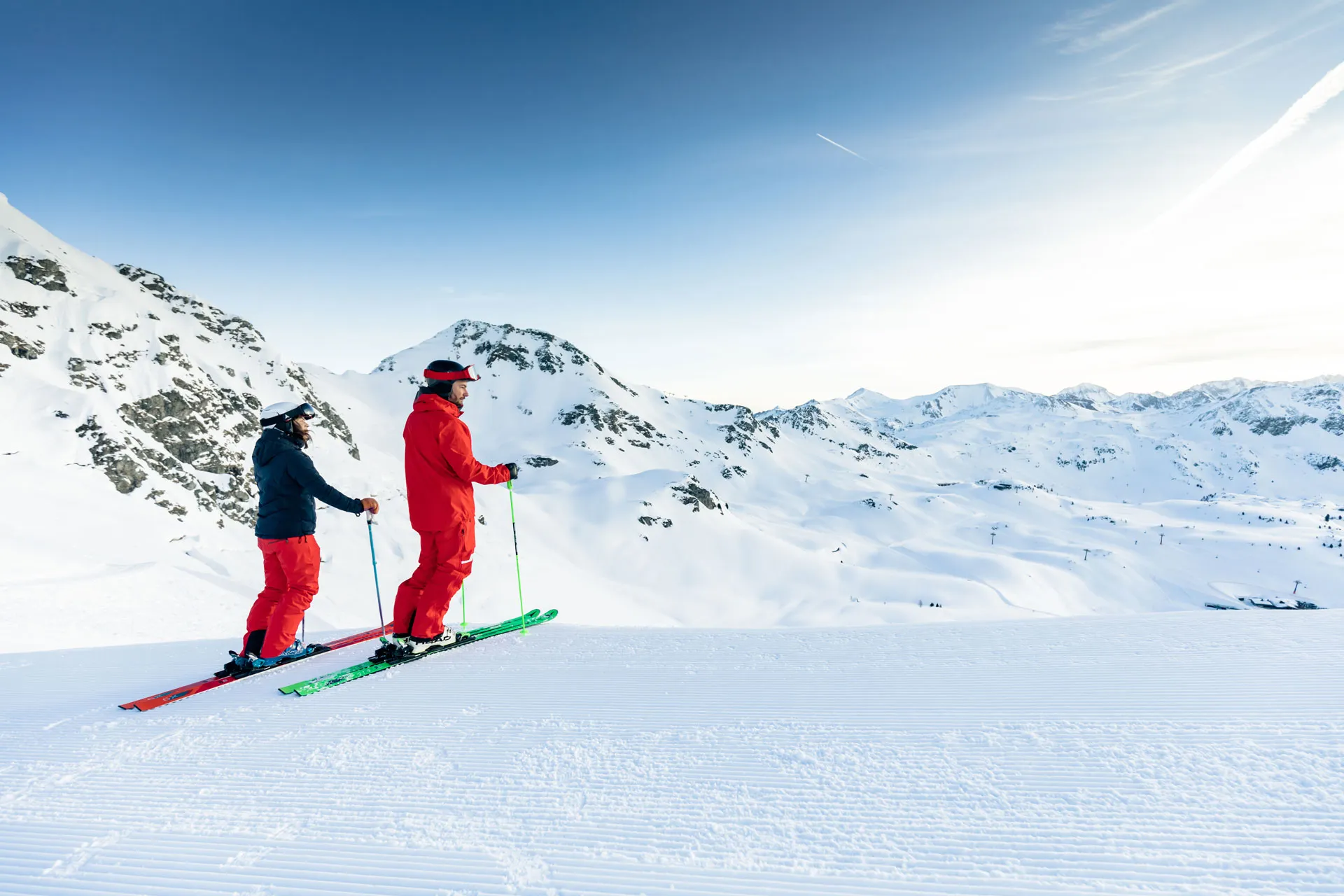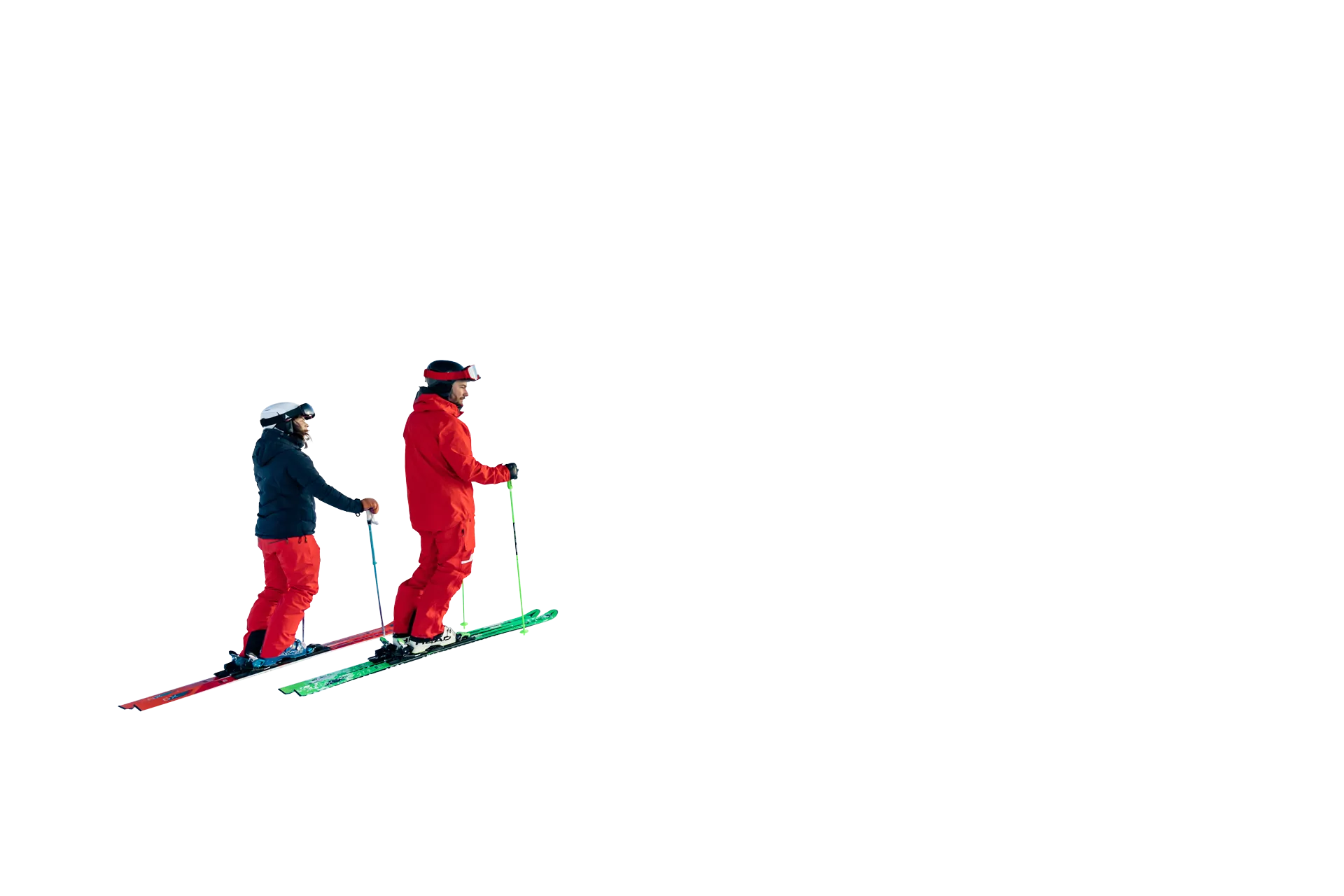 Holidays in Obertauern in winter
Obertauern is, as the name suggests, right at the top of the Tauern. Skiing from November to May is not a cautious hope, but a firm promise to our skiers. While other ski resorts are often fighting for every centimeter of snow at Easter, our guests enjoy the wonderful snow and perfect piste conditions, despite or perhaps because of the warming spring sun. This makes skiing in Obertauern an experience in this unique high mountain landscape.
Your options in snow-sure Obertauern:
The great challenge in the snow! The fun adventure with the unique feeling of gliding.
Snowbiking is easy to learn
It's a lot of fun
Good spine training
Damping system absorbs the vibrations of unevenness
Tip:
A Snowbike Moonlight Tour is an experience in a class of its own!
Try it out exclusively at the Koch Ski School, Austria's 1st snow bike school.
Winter hiking
in Obertauern
The region around Obertauern offers numerous well-marked hiking trails that invite you to enjoy impressive snow hikes in winter. A walk through the snow-covered landscape of the Salzburg mountains is not only relaxing, but also allows you to enjoy the breathtaking nature in peace and quiet.
Your dream ski resort in Salzburger Land is called Obertauern
And your Hotel Koch is right in the middle of the ski area, which means directly on the piste and right next to the 8-seater Zehnerkarbahn gondola. This takes you up to over 2000m above sea level. And that's not all, other lifts take you up to 2,350 m, almost reaching the sky. It goes without saying that the piste conditions here are almost perfect with over 2 meters of snow cover and that spring skiing is also a great thing.
Other cable cars in the immediate vicinity of the hotel (approx. 2 minutes' walk) are the Sonnenkopfbahn and the modern Grünwaldkopfbahn. These two mountain lifts in Obertauern are the direct access to the red and green Tauern circuit with over 100 kilometers of pistes, on whose tracks you will experience a wonderful day of skiing in the entire Obertauern ski area. It goes without saying that all lifts can be used without taking off your skis, just like the great refreshment stops.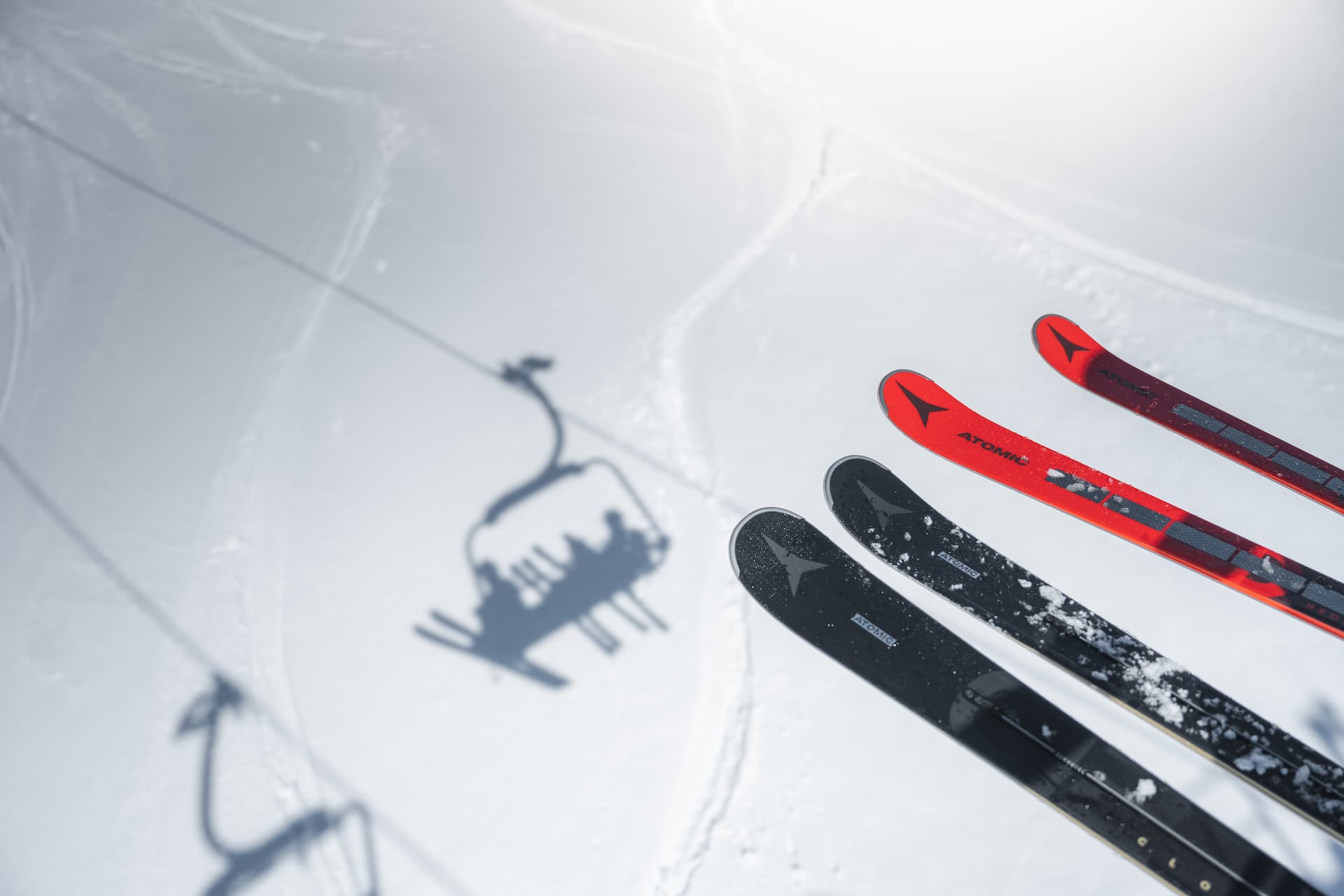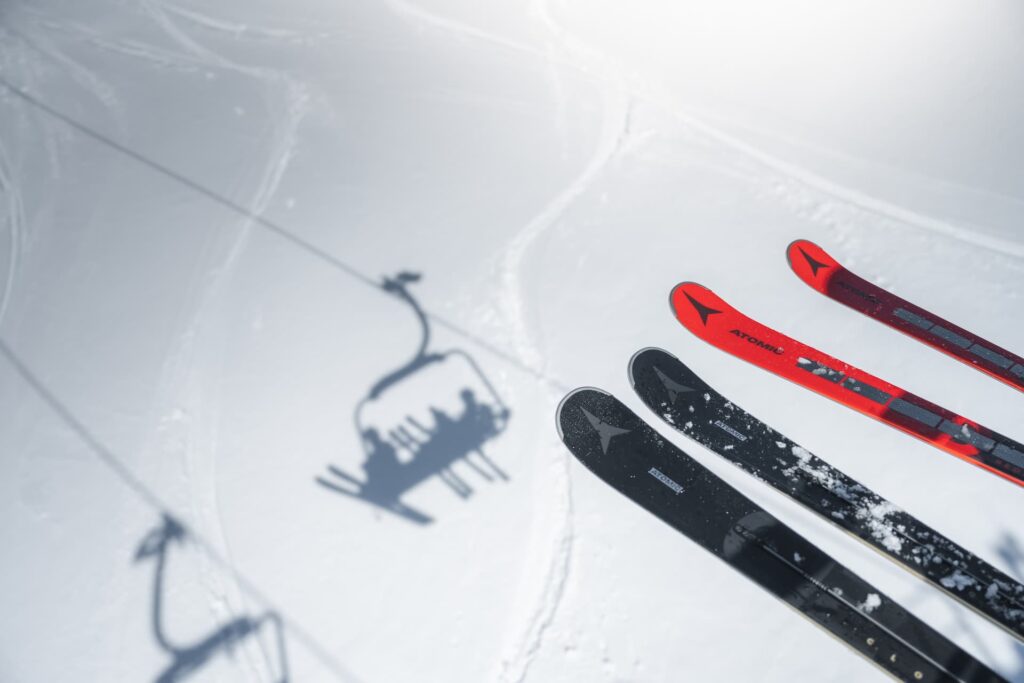 Hard facts about Obertauern
10 entry points
26 lifts in Obertauern
Night skiing on the Obertauern – Edelweißbahn (every Tuesday and Thursday)
One of the steepest ski slopes in Europe in Obertauern: Gamsleiten 2
Numerous deep snow slopes in and around Obertauern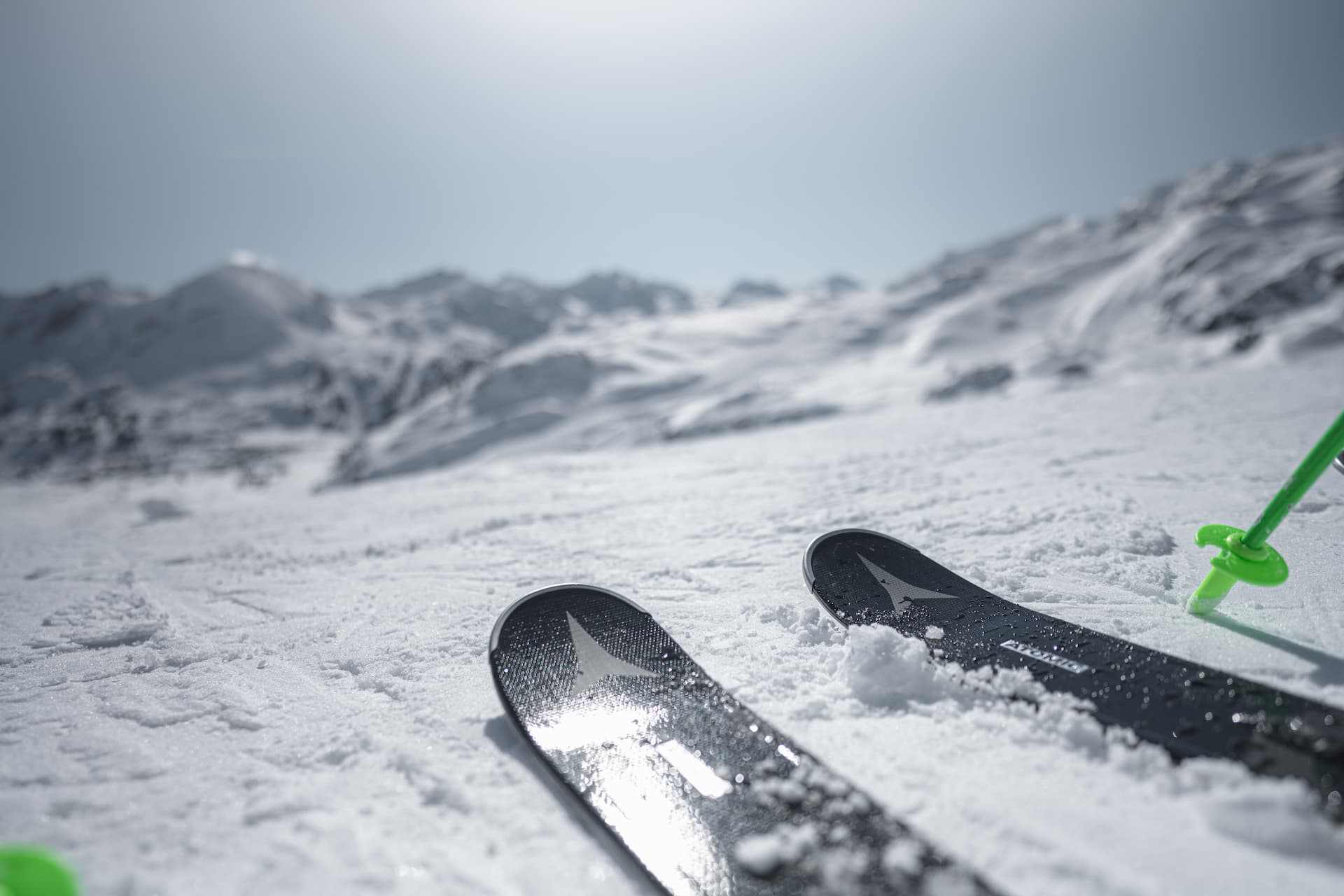 Do you still need a competent ski instructor for your ski vacation in Obertauern?
The Koch ski school will be happy to advise you before or during your ski vacation.
The right offer for everyone
The varied range of pistes with different levels of difficulty also makes Obertauern the ideal ski resort for families with children and beginners.
Both the Koch ski school and the ski school meeting point are right next to our hotel. So you can start the day in comfort and relaxation and your children are simply well looked after. Sport, games and fun all day long. We don't need to tell the children that you can take a little nap in the afternoon in your hotel room, which you can easily reach from the piste.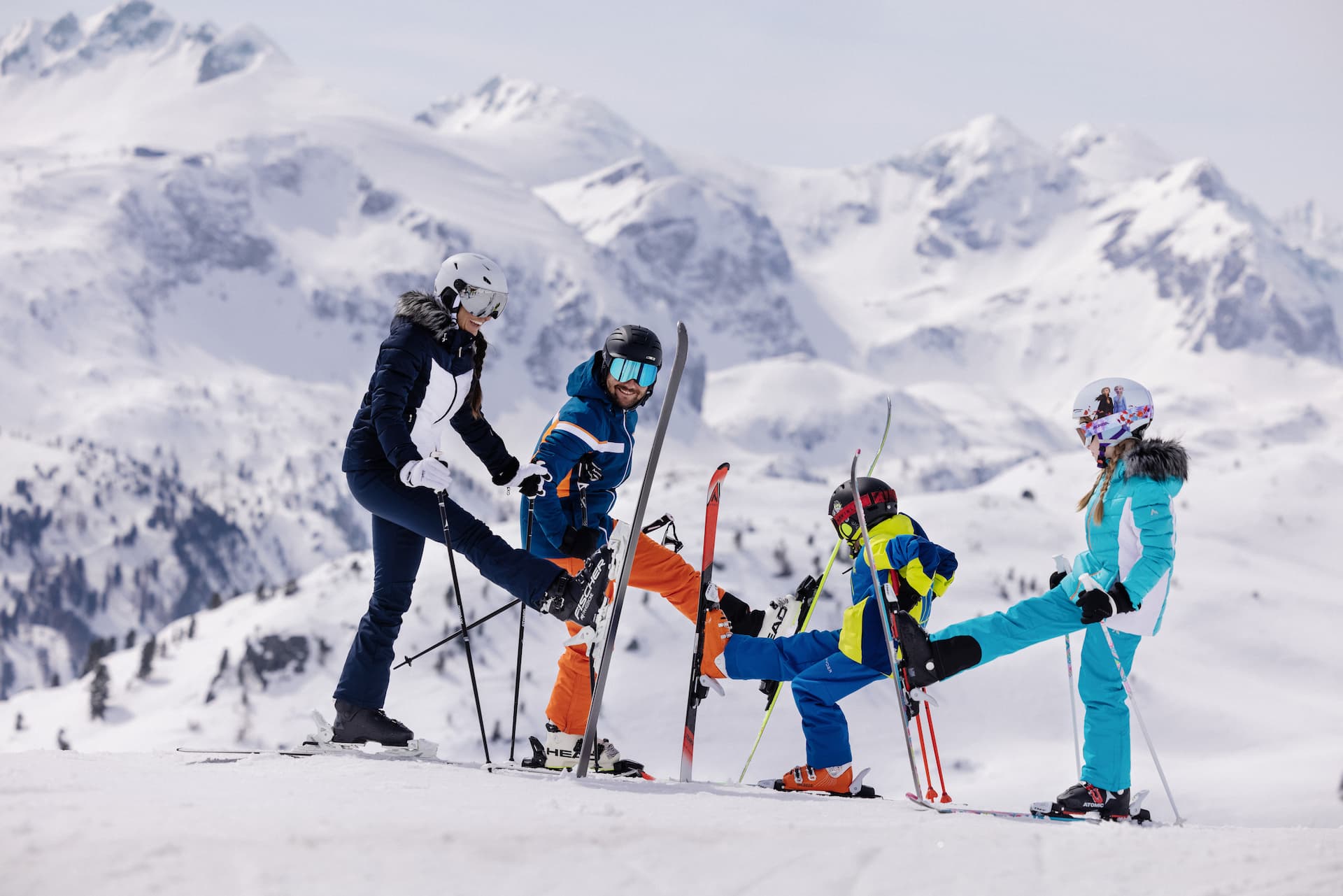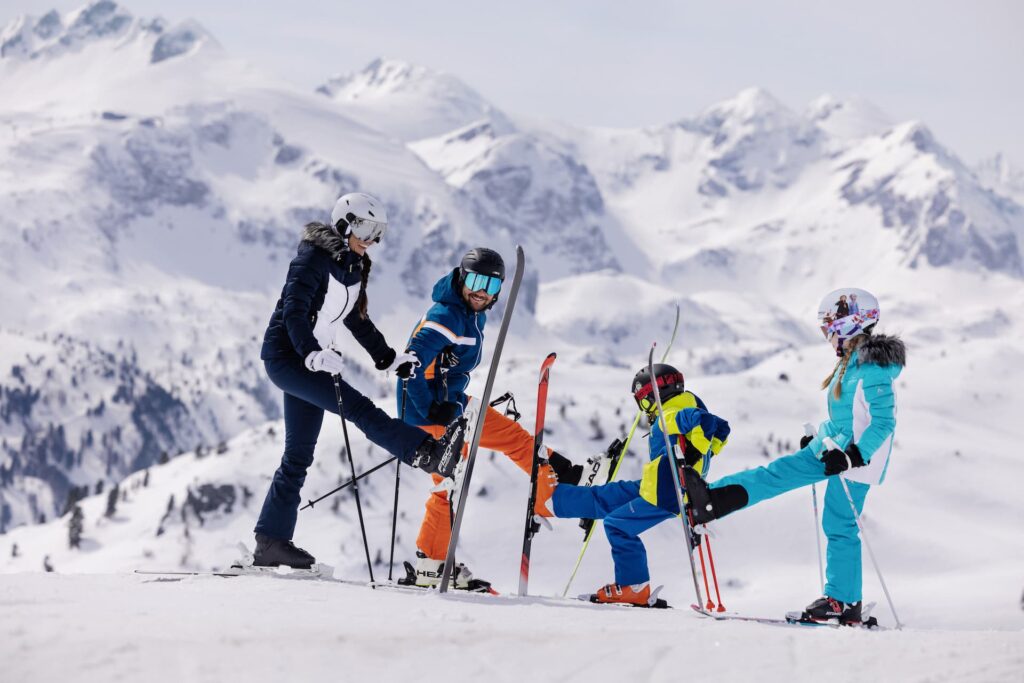 And in the middle of it all.
And your Hotel Koch is right in the middle of the ski area, i.e. directly on the piste and next to the 8-seater Zehnerkarbahn gondola.
The mountains, the panorama, the clear air in your nose and the crunch of snow under your skis. You can already see it on the webcam. But you have to experience it live.
Do you want to experience Obertauern with all your senses?
Obertauern can do
more than just ski
Ideal for all winter lovers
Obertauern is undoubtedly a paradise for skiers and snowboarders, but there are also plenty of alternatives for those who want to have fun off the slopes. Here are some great ways to experience the diverse winter landscape:
Snowshoeing is a great way to explore untouched nature away from the slopes and conventional hiking trails. It requires no special prior knowledge and is therefore possible for everyone. You can find the equipment you need in the sports store next to our hotel – right here in Obertauern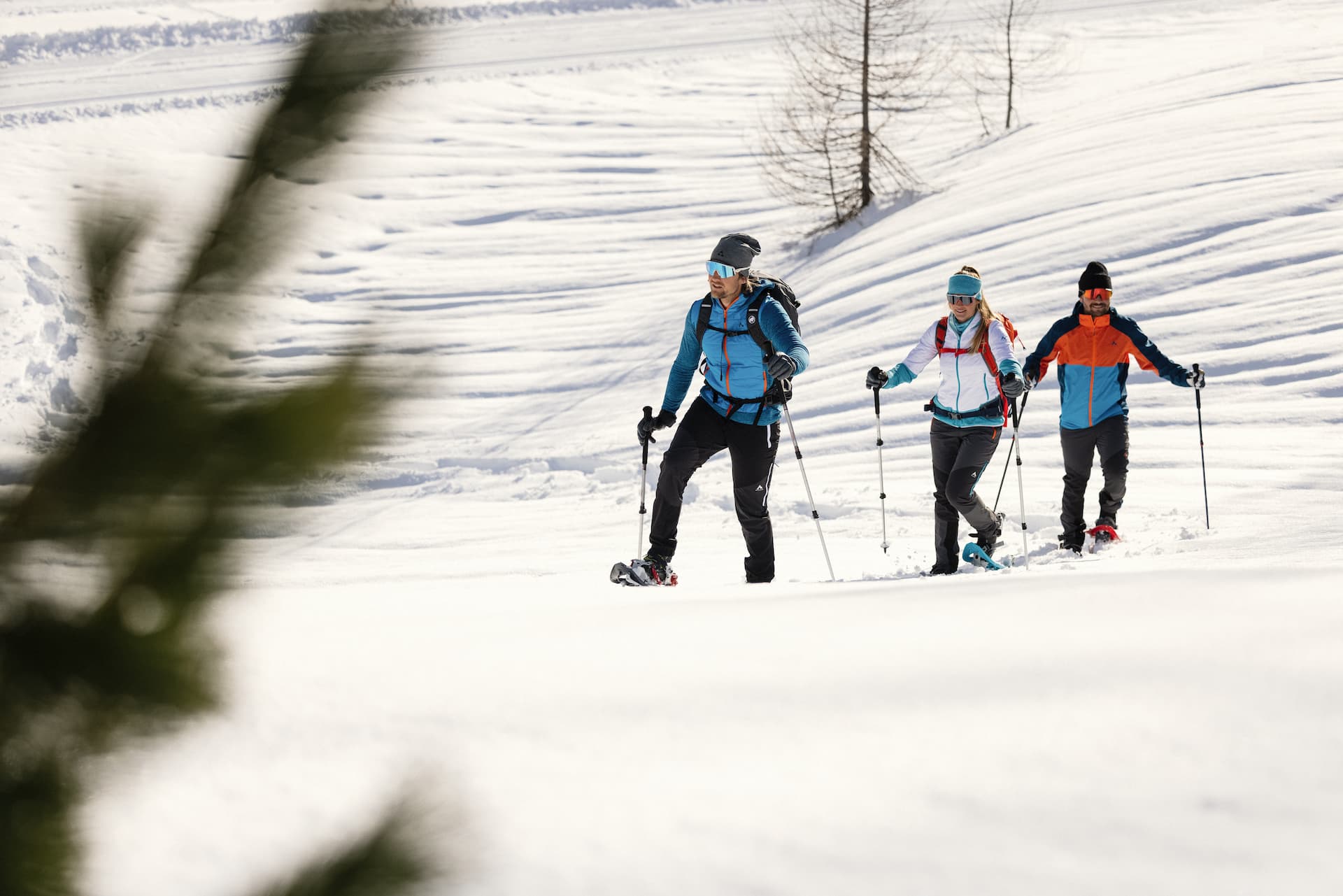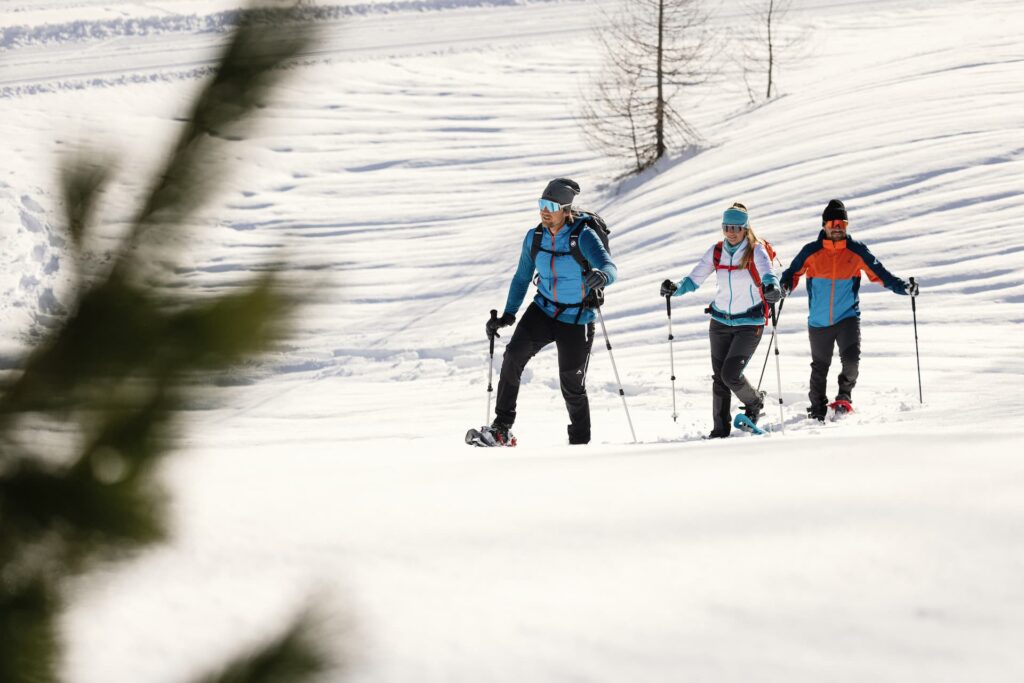 Experience the snow-covered landscape of Obertauern in a nostalgic way on a horse-drawn sleigh ride.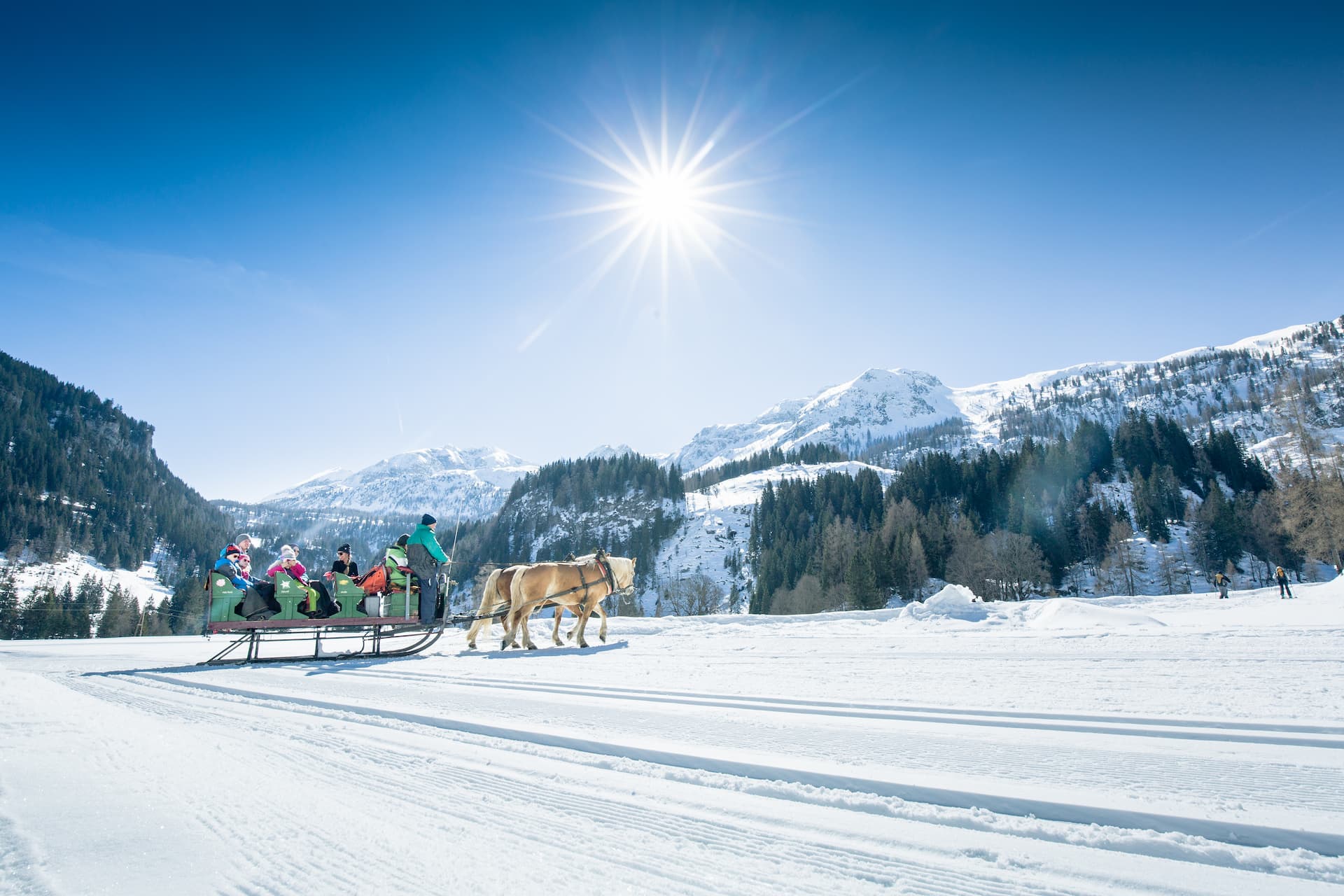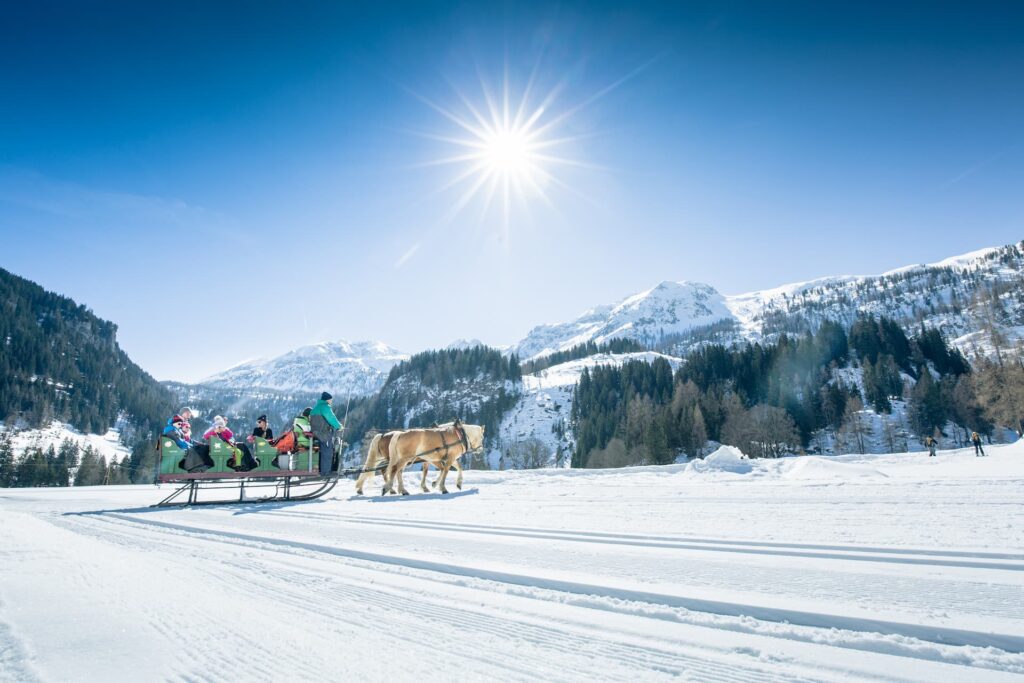 Obertauern offers much more than just skiing. Whether you want to enjoy the peace and beauty of nature or are looking for exciting activities, there is something to suit every taste here. Enjoy your winter vacation in Obertauern to the fullest! We look forward to seeing you.
Do you know the 7 highest mountain stations in the Obertauern ski area? The Super 7 – all labeled (Zehnerkarbahn, Hundskogelbahn, Panoramabahn, Gamsleitenbahn 2, Plattenkarbahn, Schaidbergbahn, Seekareckbahn)
And have you conquered them all yet? No? Then you already know your destination for your next ski vacation here at the Hotel Koch. Of course, you are welcome to extend this to two or three ski vacations – after all, no master has ever fallen from the sky.
Numerous events – from cultural to piste parties, including the Gamsleiten Kriterium, which is famous far beyond the borders of the country – offer our guests unforgettable adventures and experiences. Everyone will find their favorite moment here.
Celebrating together is simply fun – especially on vacation. And the festivals are celebrated here as they fall, each in its own special way. A contemplative pre-Christmas period, extraordinary Christmas festivities, a breathtaking New Year's Eve, a fun carnival season, a glorious spring and lavish Easter holidays.